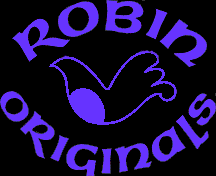 Award winning designer Robin Bergman uses luxury yarns and natural fibers to create hand-loomed knitted clothing and accessories. Some of her inspirations are ethnic clothing, costumes and antique garments. All of her designs and fabrics are original.

Handmade in the U.S.A.


Buy your ticket online here for $7 (instead of $16)!

http://www.facebook.com/RobinOriginalsKnitwear

This website and all materials contained within are copyrighted materials. Entering into this website constitutes an agreement with and acceptance of all applicable copyright laws. Infringement of copyright includes but is not limited to ANY unauthorized use (personal or business), web use, comp use, downloading, reproduction or distribution of these images in ANY way whatsoever.
© 2003 - 2011 Robin L Bergman