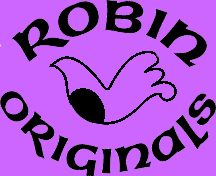 RESTAURANTS:
CALIFORNIA:
Musha "Tokyo Cuisine"
424 Wilshire Blvd
Santa Monica, CA 90401
310-576-6330
excellent "new" Japanese

Monsoon Cafe
1212 3rd Street Promenade
Santa Monica, CA 90401
310-576-9988
www.globaldiningca.com
fusian asian
Baker Street Bistro
2953 Baker Street
San Francisco, CA 94123
(415) 931-1475
very reasonably priced
Country French Bistro
prix fixe $14.50 (!)
Bistro Aix
3340 Steiner Street
San Francisco, CA 94123
415-202-0100
Marina District
excellent neighborhood bistro
try the calamari appetizer,
panecotta for dessert etc
Brix
7377 St. Helena Highway
Yountville, CA 94558 (707) 944-2749
fusion cuisine
lovely patio overlooks garden
Cafe Kati
1963 Sutter Street (near Fillmore Street)
(415) 775-7313
contemporary fusion
Cafe Sparrow
8042 Soquel Drive
Aptos, CA 95003
831-688-6238
The General's Daughter
400 West Spain Street
Sonoma, CA 95476
(707) 938-4004
housed in a restored historic Victorian
house (circa 1864) that belonged
to General M.G. Vallejo's daughter.
Isa
3324 Steiner Street
San Francisco, CA 94123
415-567-9588
Chef: Luke Sung, finalist, nominated in 2002
for a James Beard Rising Star Chef of the Year,
(age 30 or under likely to make an impact
on the food industry)
Marina District
One Market
1 Market Street
San Francisco, CA 94105
(415) 777-5577
Chef Adrian Hoffman, finalist, nominated in 2002
for a James Beard Rising Star Chef of the Year,
(age 30 or under likely to make an impact on the food industry)
salad of frisée, dried cherries and hazelnuts,
blanketed in shaved ribbons of cold foie gras
over a warm slice of brioche with duck liver
Three Seasons
3317 Steiner Street
San Francisco, CA 94123
415-567-9989
Contemporary Vietnamese
Marina Distric
17th St. Cafe
1610 Montana Avenue
Santa Monica, CA 90403
310-453-2771
Versailles Restaurant
1415 S La Cienega BLVD
(La Cienega and Pico)
Los Angeles, CA 90035-3726
http://icuban.com/cuban-food-usa/versailles.html
http://www.versaillescubanfood.com/menu.htm
order the Pork and the Garlic Chicken Combo for $9.95 !


CONNECTICUT:
Taipan
376 Poste Road E.
Westport, CT
203-227-7400
pan asian, has lovely koi pond under floor

FLORIDA:
Derek's
514 Central Avenue
Sarasota, FL 34236
941-366-6565
Sundy House
106 S. Swinton Ave.
Delray Beach, FL 33444-3656
561-272-5678
www.sundyhouse.com
Snappers Seafood & Pasta
398 North Congress Avenue
Boynton Beach, FL 33426
561-375-8600

Captain Brian's Seafood
8441 N. Tamiami Trail
Sarasota, FL
941-351-4492
www.captainbriansseafood.com

Barnacle Bill's Seafood
5050 N. Tamiami Trail
Sarasota, FL
941- 355-7700

8383 S. Tamiami Trail
Sarasota, FL
941- 927-8884

1526 Main Street
Sarasota, FL
941- 365-6800

3634 Webber Street
Sarasota
941- 923-5800
www.barnaclebillsseafood.com

ILLINOIS:
Brasserie Jo
59 W. Hubbard St.
Chicago, IL
312-595-0800
French Brasserie
Charlie Trotters
816 W. Armitage
Chicago, IL
773-248-6228
Green Dolphin Jazz Cafe
2200 North Ashland
Chicago IL
773-395-0066
Jia's
2 E. Delaware Place
Chicago, IL 60611
312-642-0626
chinese/japanese
try the ginger martini
Jilly's Cafe
2614 Green Bay Rd. (at Central),
Evanston IL
847-869-7636
Country French
Russian Tea Time
77 E. Adams
Chicago, IL
312-360-0000
around the corner from
Orchestra Hall, the Art Institute
great borscht, vodka, smoked fish etc
Bistro Marbuzet
7600 Madison Street
Forest Park, IL 60130
708-866-9090

MAINE:
Kristina's Restaurant & Bakery
160 Centre Street
Bath, ME 04530
(207) 442-8577
MARYLAND:
Sotto Sopra
405 North Charles Street
Baltimore, MD 21201
410-625-0534
www.sottosoprainc.com
MASSACHUSETTS:
Bernard's
The Mall At Chestnut Hill
Chestnut Hill, MA 02467
617-969-3388
("Gourmet Chinese Cuisine")
The Black Dog
Beach Street Extension
Vineyard Haven, MA 02568
Martha's Vineyard, MA
508-693-9223
Blue Ginger
583 Washington Street, Wellesley
(781) 283-5790
Chef: Ming Tsai
Blue Room
1 Kendall Square,
Cambridge
(617) 494-9034
nice Sunday brunch etc
Dali
415 Washington Street,
Somerville
(617) 661-3254
Spanish style tapas
Del Raye Bar & Grill
1 Bridge St.,
Northampton
413-586 - 2664
East Coast Grill
1271 Cambridge Street,
Cambridge
(617) 491-6568
Chef: Chris Schlesinger
Figs
67 Main Street,
Charlestown
(617) 242-2229
Chef: Todd English
informal neighborhood dining
Flora
190 Massachusetts Avenue
Arlington, MA 02474
781-641-1664
Fugakyu
1280 Beacon Street
Brookline, MA 02446
617-738-1268
Hamersley's
553 Tremont Street,
Boston
(617) 423-2700
Chef: Gordon Hamersley
Metropolis
584 Tremont Street
Boston, MA 02118
617-247-2931
Chef: Seth Woods
Oishi
612 Hammond Street
Chestnut Hill, MA(
617- 277-7888
Paul and Elizabeth's
150 Main St.,
Northampton
413-584-4832
Vegetarian
Spoleto
50 Main St.,
Northampton
413-586-6313
Stellina Restaurant
47 Main Street
Watertown, MA 02472
617-924-9475
Sweet Chili
472 Massachusetts Avenue
Arlington, MA 02474
781-646-2400
excellent local Thai restaurant
Tryst
689 Mass Avenue
Arlington, MA 02476
781.641.2227
http://www.trystrestaurant.com/
Tuscan Grill
361 Moody Street
Waltham, MA 02453
781-891-5486
Shangri-La
149 Belmont Street
Belmont, MA 617-489-1488
authentic Taiwanese Chinese

MINNESOTA:
Cafe Brenda
300 1st Avenue North
Minneapolis, MN 55401
612-342-9230
Loring Cafe
1624 Harmon Place
Minneapolis, MN 55403
612-332-1617
Saint Paul Grill
Saint Paul Hotel
350 Market Street
Saint Paul, MN 55102
800-292-9292
MISSOURI:
Lidia's Kansas City
101 West 22nd Street
Kansas City, MO 64108
816-221-3722
Chef: Lidia Bastianich
NEW YORK:
Clementine
1 Fifth Ave. (at Washington Square Park, 8th St.)
212-253-0003
The Eatery
798 Ninth Avenue @ 53rd Street
NY NY 10019
212-765-7080
Empire Szechuan
6600 Jericho Turnpike
Syosset, NY 11791
516-931-3663
Aegean East Restaurant
392 Woodbury Rd., Hicksville (OysBy)
516-935-8685
www.aegeaneast.com
Lou's Cafe
1301 Avenue of the Americas
NY NY 10019
212-581-3785
great take out for salads, sandwiches
Molyvos
871 7th Avenue
New York, NY 10019
212-582-7500
Monkey Bar
60 East 54th St.
212-838-2600
Ruby Foo's
1626 Broadway
212-489-5600
and
2182 Broadway
212-724-6700
Sushiya
28 West 56th Street
NY NY 10019
212-247-5760
good moderate Japanese
Topaz Thai Restaurant
127 West 56th Street
NY NY 10019
212-957-8020
Trattoria del'Arte
900 7th Avenue at 56th Street
NY, NY 10019
212-245-9800
great antipasto bar
convenient to Carnegie Hall
Union Square Cafe
21 East 16th Street
NY NY 10003
212-243-4020
Zen Palate
34 Union Square West
New York, NY 10003
212-614-9291
and
663 9th Avenue
New York, NY 10036
212-582-1669
and
2170 Broadway
New York, NY 10024
212-501-7768
City Limits Diner
200 Central Avenue
White Plains, NY
914-686-9000
Ikeno Hana
1016 Lexington Avenue
(between 72 & 73 Streets)
New York, NY 10021
212-737-6639
Le Pain Quotidien
833 Lexington Avenue @ 64th St
NY, NY
212-755-5810
http://www.painquotidien.com
many other branches in NY & L.A.
great for breakfast or pastries


City Bakery
3 West 18th Street
NYC
212-366-1045
www.thecitybakery.com

Momofuku (noodle bar)
163 First Avenue
NYC 10003
212-475-7899
www.eatmomofuku.com

Blue Fin
W Hotel Times Square
1567 Broadway @ 47th St
NYC
212-918-1400

Tao
42 E 58th Street
NYC 10022
212-888-2288
www.TaoRestaurant.com
PARIS, FRANCE:
Bouillon Racine
3, rue Racine, 6th arrondissement
Métro: Odéon or St Michel or Luxembourg
144-32-15-60
Great restored Belle Epôque Belgian "soup kitchen"-- a really hot new
place. This was originally the canteen of the Sorbonne long ago. We did
not see soup on the menu, but wonderful, interesting food, some of it
cooked in Beer and a fantastic beer menu including a beer infused with
cherries (cerises). Geuze-Kriek Frank Boon Lembeek (amber, aged more than 6
mos.) Great food, great drinks, great desserts. Reservations recommended.
Chantairelle
17, rue Laplace, 5th arrondissement
Métro:Cardinal Lemoine or Maubert-Mutualité
144-32-15-60
Excellent regional cuisine of the Auvergne region. A wonderful appetizer
of different mushrooms in pasty dough among other things. Cantal cheese is
from this region ( a sharp more pungent cheese than cheddar).
Chez Toutoune
5, rue Pontoise, 5th arrondissement
Métro: Maubert-Mutualité
143-26-56-81
Provençal Cuisine
Le Chat Grippé
87, rue de l'Assas, 6th arrondissement
Métro: Vavin
143-54-70-00
excellent French cuisine, prix fixe (~ $30 /person) One of the few good
restaurants open on Sundays.
La Truffe- restaurant "Nature"
31, rue Vieille du Temple
métro:Hôtel de Ville or St.-Paul
Le Marais (old Jewish quarter, now rennovated and trendy)
142-71-08-39
(spécialités de champignons) reasonable prices.
Really lovely small vegetarian restaurant. Great pistachio dessert tart.
Musée Rodin
métro: Varenne, Bus: 69, 82, 87, 92.
lunch outside in the sculpture garden (beautiful roses, etc.) Nice
salads, etc.
The museum is great, too. Includes several rare fantastic pieces by
Camille Claudel and some paintings by Rodin's colleagues and friends (Van
Gogh etc.)
Max Poilâne THE famous bread bakery that's shipped around the world
8, rue du Cherche-Midi
métro: Sèvres-Babylones
Confiserie du Maine
85, Avenue du Maine, 14th arrondissement
Great chocolates and candy. Excellent rochés and praline logs. Not far
from rue DaGuerre- another nice market street at other end.


WASHINGTON, DC:
Lebanese Taverna
2641 Connecticut Avenue NW - Woodley Park
Washington, D.C. 20008
(202) 265-8681
Woodley Park Zoo Area
Iron Gate
1734 N Street Northwest
Washington, DC 20036
202-466-7029
Middle Eastern
Lovely decor with Fireplace
Dupont Circle
Teaism
2009 R Street, N.W.
Washington, DC 20009
202-667-3827
Dupont Circle
PLACES TO STAY:
MASSACHUSETTS:
The Nauset House Inn
Beach Road
East Orleans, MA
508-255-2195
www.nausethouseinn.com
lovely and reasonably priced
B & B 1.5mi from Nauset Beach